Roebling Hall is extremely pleased to present Sit Up Straight, Eat from the Plate, Vegetables Meat, Pudding for a Treat, the first U.S. solo exhibition of the photographs of renowned British artist Nick Waplington in six years.

Spanning the period when Nick Waplington began making photographs in the early 1980s to the present day, Sit Up Straight, Eat from the Plate, Vegetables Meat, Pudding for a Treat features works from his latest, limited edition book You Love Life (Trolley Books), as well as several large scale new works, which have been ten years in the making. Saturated in color, these large format photographs expose, warts and all, the underlying, sometimes unnervingly surreal character of the every day. As Waplington states in the introduction to You Love Life, these photographs are ?a work about life and the choices I have made and the choices which have been made on my behalf.?
Waplington?s expansive photographic vision runs the gamut of lived experience, ranging widely over moments of genuine poetic beauty to images of the grotesque and the base. Traversing visual terrain as varied as a crowded London club to streams of rushing water in the Welsh countryside, Waplington invests his most personal experiences with universal significance. Witness an image of the birth of his son, as well the social ferment of the Glastonbury Music Festival. A fly on the wall during the unveiling of his own life and that of thousands of others, Waplington?s photography crashes the party or disaster that is everyday life, emerging with a visual record that is unique in its intimacy, kind-heartedness and, ultimately, compassion.

Beginning with his influential book Living Room (Aperture 1991), which featured introductions by Richard Avedon and John Berger, and later with his second book The Wedding (Aperture 1996), Waplington has continually produced compelling, powerful images that have achieved cult status in Britain and won numerous photographic awards.
Nick Waplington has exhibited in, among other venues, National Museum of Photography, Bradford, UK; Philadelphia Museum of Art, Philadelphia; Burden Gallery, Aperture, New York; Royal Photographic Society, Bath, UK; Norton Museum, Palm Springs, FL; and Museum 52, London. His work was featured at the 49th Venice Biennial and is presently in the collections of many of the world?s leading museums, among them: Solomon R. Guggenheim Museum, New York; The Museum of Modern Art, New York; Philadelphia Museum of Art, Philadelphia; The Royal Danish Photographic Museum, Copenhagen; National Gallery of Australia; The Glasgow Museum, Scotland.
For further information or images, please contact the gallery at or visit roeblinghall.com.
Sugar
Reynold Reynolds & Patrick Jolley with Samara Golden
22 November ? 7 January 2006
Opening Reception: Tuesday, 22 November, 6 ? 8 pm
Hours: Tuesday ? Saturday 10-6 PM
Roebling Hall is extremely pleased to present Sugar, an exhibition of intensely affecting new works of sculpture, photography and film by Reynold Reynolds & Patrick Jolley, in collaboration with the artist Samara Golden.
A woman comes out of a refrigerator, crawls across the floor, opens the heating vent and exhumes a corpse - her own. From this crisis point, Sugar tracks a journey into the vertiginous realms of the mind. Dissolving the parameters between reality and psychosis, dream and delusion, Reynolds and Jolley descend into a labyrinth created through the arresting performance of Samara Golden.
A small apartment is filled to overflowing with someone?s past. The protagonist opens the door, uncertain whether she is arriving or returning. As she struggles with the space, the camera shifts focus between agoraphobia, claustrophobia, the internal and the external, the watcher and the watched. Taking its cues from film history, Sugar moves through suspicion, voyeurism, murder, revenge, guilt and reconciliation. The nostalgic-elegiac quality of the footage, combined with the classical pacing of Reynolds and Jolley?s purposefully involuted story create an enveloping scene that floats uneasily between real-time drama and subjective, non-linear experience.
Accompanying the film loop, Reynolds and Jolley further explore these unsettling territories with the expansion of the film device at the centre of the story. This impossible ?three-dimensional film still? uses two life-size, hyper real sculptures to present a live self and a dead self in communion together. By means of this literal representation of the doeppelganger, Reynolds and Jolley allow for a sustained and powerful view of the dark, dead centre of the minds eye. A mix of the best hallucinogenic effects of both Duane Hanson and David Lynch, these sculptures in particular provide an hypnotic echo of life just beyond the threshold of the conventionally reasonable and the familiarly rational.
Reynold Reynolds & Patrick Jolley have exhibited in, among other venues, Tate Modern, London; National Gallery of Art, Washington DC; Hammer Museum, Los Angeles: Secession, Vienna: Havana Biennial, Havana, Cuba. Their films have shown in many international festivals, including Sundance, The Edinburgh Festival, and the Rotterdam Film Festival. Reynolds and Jolley?s 2003 project Burn will be exhibited at the 2007 Berlin Biennial.

For further information or images, please contact the gallery at or visit roeblinghall.com.
WYATT NASH

November 18 ? December 18, 2005
Opening reception: Friday, November 18, 7- 10 pm

Roebling Hall is extremely pleased to present the New York premiere of the sculptural works of Wyatt Nash.

Cranking up the visual volume on quotidian objects, Nash creates humorous and sculpturally dynamic works from otherwise ordinary objects. Hand crafted and cast in resin, Nash?s sculptures posses a sweetly cartoonish quality, as if they were three-dimensional static animations. Frozen at the very moment of heightened hilarity and in the most dynamic positions possible, Nash?s sculptures trade on innocent wit and a certain formal looseness that make them ?pop? in visually unsuspecting ways.

In Encore for One, Nash creates a rock totem of a broken baby blue Stratocaster jutting skyward from a tipped amp. The looping of the cord from guitar to wah wah pedal to amp and the zigzag chaos of the broken strings create a wacky yet elegant linear system between all the elements in the sculpture. In another work, titled This is how it ended three seconds before beginning, Nash toys with the concept of the frozen moment by making a sculpture of a film projector and its projection. The absurdity of making a static sculpture of the idea of a projector, whose very essence, of course, is based on the moving image, is further enhanced by the fact that the film is over before it even begins, as Nash paints into the sculpted screen the film countdown frozen between frames.

Full of humor and sculptural verve, Nash?s subjects echo the early handmade pop of Claes Oldenburg?s ?Store? sculptures, while juggling the conceits of contemporary culture. To paraphrase George Orwell, a joke is like a mental rebellion. Wyatt Nash?s sculptures share in this spirit of rebellion while making a joke of the good sense built into the familiar expectations we have of the most quotidian objects.


For further information or images, please contact the gallery at or visit roeblinghall.com.

 
Richard Galpin

October 18 ? November 19, 2005
Reception for the artist: Tuesday, October 18, 2005, 6 ? 9 pm
Hours: Tuesday ? Saturday 10-6 PM

Roebling Hall is very pleased to present the first solo show in the U.S. of London-based artist Richard Galpin.

By stripping back photographs of complex urban structures, Richard Galpin reveals fragmented forms in dynamic spatial compositions. Each work is a single photographic print that has been meticulously scored and peeled to remove certain areas of the surface emulsion. Interplay between the angular abstractions of the stripped white paper, and the pristine surface of the remaining photograph, results in a dazzling reconfiguration of space. Through this reductive process, new forms emerge.

For this exhibition, Galpin has produced several works based on the New York cityscape. In both ?Automaton? and ?Neo-capital? views of the Times Square area are reduced to a central cluster of elements which mass and take on a free-standing form of their own. The experience of the city that the work presents is one of stimulating disorientation, and delight in its formal pleasures. Simultaneously, Galpin?s increasingly complex reworking of his own photographs begins to contemplate a fantastical revolutionary reconstruction project.

Other works included in this exhibition focus on more singular structural forms. In Phase Two, a reworked building site appears as a launch pad projecting skyward, and in Fantasy Mouse and Odyssey the structures of roller coasters become dynamic and exuberant abstractions. These works are more playful, and less overtly architectural than the cityscape works, and yet proffer a similar kind of utopian optimism.

Galpin engages with the formal aspects of early modernist abstraction, Constructivism and Futurism, while also working with and against the forms within his original photographs. Inescapably bound to the present, the surface detail delivers traces of contemporary urban experience. However any reading of these works as a representation of an existing place and time is confounded by the artist?s radical revision of the image.

Richard Galpin has had solo exhibitions at Hales Gallery (London) and Galeria Leme (Sao Paulo). His work has been selected for a variety of survey shows that investigate alternative uses of photography such as: Attack:Attraction, Painting/Photography at the Marcel Sitcoske Gallery (San Francisco), The Photograph in Question at Von Lintel Gallery (New York), and Looking With/Out at the Courthauld Institute of Art (London). He was recently selected by the magazine Art Review as one of the art world?s top One Hundred Emerging Artists.

For further information or images, please contact the gallery at or visit roeblinghall.com.

 
Anne Deleporte

September 23 ? November 7, 2005
Reception Friday, September 23, 7-10 PM
Hours: Friday ? Monday 12-6 PM


©

Roebling Hall is very pleased to present © an exhibition by French artist Anne Deleporte.

Through photography, painting, video and installation, Anne Deleporte creates mixed media visual micro-situations. Her collections of images emphasize the enigmatic quality of vision, while undoing photographic certitudes.

Beginning with pages of newsprint affixed to the wall, Deleporte creates Photo-frescoes by painting out a majority of the information, leaving a celestial blue ground dotted with images. These silhouettes, once detached from their context, level the hierarchy inherent to different types of representations, such as calligraphy, geometric shapes, objects and historical reproductions. The floating images hang like constellations in a blue sky, pregnant with meaning but devoid of context.

Deleporte will also present Whistling, a video made with sunlight and wind, appropriating the soundtrack of Fritz Lang's movie M. In the installation as well as with the video, Deleporte tampers with the notion of copyright. The main mural has been filmed in the making and will be filmed again while being erased, generating a video, which uses the exhibition as a framework.

Deleporte has exhibited in, amongst other venues: Musee d?Art Moderne, Paris; The Drawing Center, New York; The New Museum, New York; Museo del Paco Imperial, Rio de Janeiro; Galerie Xippas, Paris; Hales Gallery, London. Her work was recently included in the exhibition Paris a Shanghai: Fifty Years of French Photography at the Shanghai Art Museum, Shanghai, China. The Santa Monica Museum will feature her work in their upcoming exhibition Dark Places.

For further information or images, please contact the gallery at or visit roeblinghall.com.

 
Kevin Francis Gray

| | | |
| --- | --- | --- |
| Coco 16, 2005 | Cast resin, auto body paint | 52h x 48w x 48l inches |

 
---
Kevin Francis Gray
September 8 ? October 22, 2005
Reception for the artist: Thursday, September 8, 2005
Hours: Tuesday ? Saturday 10-6 PM
Catalogue available
Roebling Hall is very pleased to present the U.S. debut of London-based, Irish artist Kevin Francis Gray.

In hard candy, high-gloss, and shimmering metallic finishes, Kevin Francis Gray reinvents iconic forms culled from the religious and mythological traditions of the High Renaissance. By juxtaposing London?s gritty East End street culture and certain unequivocally canonical sculptural themes, Gray conflates contemporary youth culture with the West?s old masters, the here and now with the classical, to expose eternal themes of desire, vanity, love and tragedy.

As the British critic Martin Herbert writes of one Gray?s sculptures, a Madonna and Child, which the artist has eponymously titled CoCo 16 after its young sitter and her age:

Coco, you?ve got a face that?s all ovals and angles, a smooth blank that swivels at once backward and forward in time. Built for Parmigianino to balance upon a swanlike neck, it sparkles with anachronous bling - most notably a Chanel nose-ring - and is sealed under an identikit hooded top that, to reverse again, could be the Virgin Mary?s cloak. Vest, sports pants, familiar with Nike but far from Olympian. You: old but young, out of time, a teenage mother from Hackney Wick or Ravenna, splitting the difference between serenity and sulk. The pose: old but young, out of time, that of an almost-adult baby cradling an adult-eyed baby in the wasteland of your second decade in 2005, centuries of Madonna-and-child iconography rippling outward through your ribcage.
In another work on exhibit titled Icarus, 2005, Gray riffs on the mythological theme of the flight of the son of Daedalus. Covered by a resplendent, ghostly, white sheen, Gray?s half-sized figures stand tragically frozen. A young teen holds Icarus?s head, which has clearly plummeted from the heights of joyriding, while three other teenage girls stand watch over him. One of the girls looks to the sky. Though Gray?s Icarus is clearly from the streets, his mien and that of his company suggests that he may have fallen from the sun.

Kevin Francis Gray has exhibited his work in, among other venues, The Royal Academy, London; Cal Tech, Los Angeles; Harvard Galleries, Boston; Changing Role, Napoli; and One in the Other, London.

An exhibition catalog from which Martin Herbert?s text is taken accompanies the exhibition.

For further information or images, please contact the gallery.
FEAR GEAR

| | | |
| --- | --- | --- |
| Fan Dance, 2005 | Patty Chang | Video Still |

 

---

FEARGEAR
Opening Reception: Thursday, June 23, 6 ? 8 pm
Show Dates: June 23 ? July 30, 2005
Hours: Monday through Friday 11 ? 6 pm

FEARGEAR is an exhibition curated by Euridice Arratia and Elizabeth Beer which features the works of fourteen artists who point to the pervasiveness of fear in our culture and its richness for metaphorical play, while visually and conceptually engaging with issues of (collective and individual) refuge and protection.

In works that range in media from photography, textiles, sculpture, performance and video, these artists explore the intersection of fashion, architecture, performance and social activism. The exhibition features Jean Shin?s site specific mural made of military uniforms; Elizabeth Demaray?s photographs and video of her installation ?The Nike Missile Cozy Project? where she upholstered a Nike?Hercules nuclear warhead with eighty-eight yards of quilted satin, thus creating a ?cozy? style for the warhead; Lucy Orta?s ?Refuge Wear?: a portable habitat catering for minimum personal comfort and mobility for the inhabitant; and Maria Marshall?s arresting video ?The Emperor and his Clothes? which takes as a point of departure George Bush?s speech giving Sadaam Hussein, '48 Hours to leave Iraq'. Ivan Navarro presents his radiant ?White Electric Chair?, a sculpture of both formal beauty and frightening overtones while Patty Chang will premier her mesmerizing video performance ?Fan Dance,? where the artist?s body is violently transformed into a colorful canvas.

Since 1990 Sissel Tolaas has been investigating the relationship between smell and language. For the exhibition Tolaas has produced three ?fragrances? reminiscent of human fear. Libby McInnis and Cheryl Yun both have created works that simultaneously mirror and subvert fashion and consumer culture. Geared for the fashion conscious wearer who is politically astute and prepared for high alert states of emergency, Libby McInnis has designed a series of glass pendants enclosing employments of survival. The ?Cheryl Yun Collection: Lingerie and Bathing Suits? is delicately crafted out of Japanese tissue and intricately patterned with nails, nuts, and bolts. The beauty and fragile nature of the object contrasts with the volatility and aggressiveness of the ?shrapnel.? FEARGEAR will also feature the works of artists Mark Borthwick, Via Lewandowsky, Roberto Visani and the fashion collective Boudicca.

Highlighting the multidisciplinary spirit of the exhibition the curators have invited the graphic design collective 2x4 to make a contribution to the show. For FEARGEAR, 2x4 produced a new kind of symbolic shield. In the words of the design collective, ?our special ?New World Order Wallpaper? draws on all the power of familiar devices: the national flag, the Coat of Arms, the Heraldic Shield. But our protective device draws so widely and displays such a chaotic array of symbols, icons and references; it confuses even the most determined aggressor. Are you with us or against us? Who can say??

For further information or images, please contact the gallery.

 
WASTELAND: 21ST CENTURY LANDSCAPE

Erik Benson - Jane Benson - Davide Cantoni - Adam Cvjianovic - Christoph Draeger - Justin Faunce - Dan Ford - Cadence Giersbach - Yun-Fei Ji - Justine Kurland - Hans Op de Beeck - David Opdyke - David Thorpe

 

---

Reception Friday, June 3, 7-10 PM
June 3 ? August 1, 2005
Hours: Friday, Saturday, Sunday, Monday 12-6 PM

WASTELAND: 21ST CENTURY LANDSCAPE

Erik Benson - Jane Benson - Davide Cantoni - Adam Cvjianovic - Christoph Draeger - Justin Faunce - Dan Ford - Cadence Giersbach - Yun-Fei Ji - Justine Kurland - Hans Op de Beeck - David Opdyke - David Thorpe

"I will show you fear in a handful of dust"
T. S. Eliot The Waste Land

Roebling Hall is proud to present Wasteland: 21st Century Landscape, a group exhibition featuring new landscape work illustrating current trends towards the fantastic, the dystopic and the political. The show features examples in all media by 13 artists.

Dystopia is an undercurrent in most of the work on view, but it becomes manifest in the chilly yet beautiful paintings of contemporary urban spaces by Erik Benson, Adam Cvjianovic?s exquisite depictions of barren lands, and Christoph Draeger?s photographic puzzles depicting devastating natural and man-made disasters. Similarly, war impinges in Yun-Fei Ji?s take on traditional Chinese landscapes, and disappointment in 60s style countercultural communes is implied in the pseudo-documentary photographs of Justine Kurland.

The more obvert political side of the exhibition features such works as Jane Benson?s humorous take on the globalization of popular culture, Davide Cantoni?s beautiful drawings of a land in turmoil literally burned onto the paper, Dan Ford?s ironic update of 19th Century landscape painting in which Romantic idealism confronts contemporary issues, and David Opdyke?s mordant mapping of America?s landscape as it is transformed by capitalism.

A more fantastic strain is represented by Justin Faunce?s over-the-top Pop mandalas, Cadence Giersbach?s hallucinogenic vistas of industrialization in the midst of nature, Hans Op de Beeck?s records of the cyclical transformations of nature, and David Thorpe?s intricate illustrations of his fantasy world.

For more information or images please contact the gallery at the numbers above, or visit roeblinghall.com.


For further information or images, please contact the gallery at or visit roeblinghall.com.

 
Nancy Drew 




More Today Than Yesterday

---

Opening Reception: Friday, May 20, 6 ? 8 pm
Show Dates: May 20 ? June 18, 2005
Hours: Tuesday-Saturday 10am-6 PM or by appointment

(Click for images, directions)

Roebling Hall is very pleased to present More Today Than Yesterday, an exhibition of the paintings of Nancy Drew.

For her second solo exhibition, Nancy Drew ups the ante on her sparkling and fuzzy soft renditions of the modern masters. Aptly titled, More Today Than Yesterday, Drew continues to riff on and refashion the once avant-garde works of mid-century mega stars, which have now become the pillars of museum collections and the archetypal paintings of a bygone era.

Revisiting the likes of Clifford Still, Jackson Pollock, Jasper Johns and Lucio Fontana, among others, Drew packs a visual punch that echoes back and forth between past and present. On the one hand, Drew mines the iconic significance and magnetic power of the past by reworking undeniably recognizable masterpieces. At the same time, the works pop forward into the present through her use of uncharacteristic materials such as glitter, flocking and Swarovski crystals. The upfront and in-your-face flashiness of the works give them a contemporary bling, in contrast to the staid stature of the original works on which she riffs.

In the Now & Then series, Drew skews and twists the rigorous grids of Mondrian into dynamic distortions of what they once were. Expanding her range of scale and amping up the color combinations of her glitter and flocking, Drew pushes past the territories of appropriation and reverence, totally transforming the referenced works into scintillating, luscious paintings very much her own.

Nancy Drew recently exhibited in Open House: Brooklyn Art Today at the Brooklyn Museum. Her work was included in Repeat Performance at Artists Space in New York, as well as BQE at White Box, New York.

 

---

 
Guy Richards Smit 

---

Reception: Saturday, April 16, 6-8 PM
April 16 ? May 14
Hours: Tuesday-Saturday 12-6 PM or by appointment

(Click for images, directions)


Roebling Hall is very pleased to present Nausea 2, Guy Richards Smit?s porn rock opera, which premiered last December at MoMA.

Nausea 2 is a feature length video project in the tradition of cinematic rock operas. It is the absurdist journey of two adult film stars through crippling doubt, self-discovery, healing and finally ? thanks to an ecstatic fashion-filled shopping spree ? unconditional love. Smit?s carnal, rocking, stylish and hilarious tale doubles as a pop critique of the contemporary art world as it exposes the eternal themes of love and vanity.

After achieving stardom in the art world and literary circles, Guy Richards Smit?s character Maxi Geil! experiences a physical repulsion to his vocation as an adult film star and is left unable to perform. He calls a press conference to announce his retirement, and there he meets another adult film star, Giselle Thurst (Rebecca Chamberlain), who has experienced a similar physical reaction to her work. They bond but are thwarted in their search for help. Ultimately, they achieve a state of ecstasy and healing by way of high fashion consumption.

Written, starring and directed by Guy Richards Smit, Nausea 2 features the music of Smit?s band Maxi Geil! & PlayColt. Time Out New York has described the band as a ?glammy art-rock group whose sly, tuneful music hearkens back to early Bowie and Roxy Music, with all the camp, drama and fabulousness the description implies. The band is tight and funky, and backing vocalist Rebecca Chamberlain's purr makes us weak in the knees." In addition to Smit and Chamberlain, the supporting cast includes the fantastic Zoe Lister-Jones as a young conflicted starlet and King Lou Fernandez as Maxi Geil's loyal manager. Nausea 2 features a cameo studded roster of art world notables such as Leo Fitzpatrick (Kids), Delia Brown, Fritz Chesnut, Chris Chiappa, Will Cotton, Tony Matelli, John Pilson, and many others.

Also included in the exhibition are a number of Guy Richards Smit?s hilarious watercolors that riff on the front pages of The New York Times. With dark humor and painterly panache, Smit evokes an emotional response to current events that is half interior-life diary and half old-fashioned social commentary.

The production of Nausea 2 was partially funded by the Indianapolis Museum of Contemporary Art. Additional funding was provided by the MAT Charitable Foundation. Clothes supplied by Amarcord; make-up by 3 Custom Color; post-production by Subvoyant; incidental music by David Abir; music produced and recorded by Roger Fife; produced by Ami Armstrong.

Guy Richards Smit has previously exhibited his work in, among other venues, Indianapolis Museum of Contemporary Art, MOMA?s Mediascope, La Bienal de Valencia, the Havana Biennial, the Palm Beach Institute of Contemporary Art, the Bass Museum of Art, Aeroplastics (Brussels), and G-Module (Paris).
Guy Richards Smit has upcoming exhibitions at Sketch (June 2005) and the new Fred (London) Ltd (June 2005), both in London, UK.

---

 
Cadence Giersbach 

---

March 12 ? April 9, 2005
Reception Saturday, March 12, 7-10 PM
Hours: Monday-Friday 12-6 PM or by appointment

(Click for images, directions)

Roebling Hall is proud to present Niagara, a new solo exhibition of the work of painter Cadence Giersbach.

For her second solo show at Roebling Hall, Giersbach turns her focus towards Niagara Falls, with all its ambiguities and contradictions. Working in her signature color-saturated, hallucinatory style, she focuses on the complexity of the surrounding areas, particularly in the interaction between the natural environment and what is imposed on the landscape. The artist sees the Falls themselves as sublime, in contrast to their outlying areas, which have been compromised with the appearance of power towers, factories, waste dumps, hotels, and casinos.

Giersbach makes paintings that describe the social character of a particular place while playing with the reality and fiction of pictorial space. Her process begins by taking photographs, which she then manipulates digitally to enhance their subjects? inherent sense of the fantastic. A further understanding of the image develops through the process of translating the image by hand into paint. This process is well suited to Niagara, where nature is perpetually molded, reformed, used as both spectacle and backdrop, turned into vistas, converted into power, polluted and re-claimed.

Cadence Giersbach?s work has been included in exhibitions such as "Painting/Not Painting" at White Columns, New York, ?Reality Bytes: The Look Mediated by the Media? at the Kunsthalle Nürnberg, in Germany, ?Insites? at the Whitney Museum of American Art at Champion, Stamford, CT, ?Operativo? at the Museo Rufino Tamayo in Mexico City, Mexico, among other venues. She has also completed several public commissions, including a soon-to-be unveiled mosaic ceiling at the Myrtle and Wyckoff Ave. subway station in Brooklyn, New York.


---

 

 
Christoph Draeger

Still from Constructio Infernalis, 2005, 30 min. video installation


The Brazil Project

| | |
| --- | --- |
| In collaboration with | |
| Gary Breslin |   |

---

March 5 ? April 9, 2005
Reception for the artist: Saturday, March 5, 2005, 6-8pm
Hours: Tuesday-Saturday 12-6 PM or by appointment

(Click for images, directions)

Roebling Hall is extremely pleased to present The Brazil Project, a new film and installation by Christoph Draeger in collaboration with New York film director Gary Breslin.

The Brazil Project centers on the film Constructio Infernalis, a 30-minute cinematic horror thriller inspired by the failed utopian aspirations of modernist architecture. The film was shot on location in São Paulo, Brazil, with an entirely Brazilian cast and crew, including Brazilian horror film legend Zé do Caixao as a terrifying vagrant, and rising star Paula Zwicker as Lucia.

Constructio Infernalis unfolds in an abandoned, never-completed modernist building on the outskirts of São Paulo. With a knowing nod to horror movie conventions, a teenage couple enters the old building in search of adventure, only to find themselves pulled into a vortex of nightmarish encounters that culminate into a brutal murder and Lucia?s descent into madness.

By combining the projection of the film with an installation that echoes its sets, Draeger interferes with the illusionism of movies while placing the viewer in a similar position to that of his protagonists.

Christoph Draeger has recently exhibited his work in the Kunstwerke KW Berlin, Kunsthaus Graz and the New Britain Museum of Contemporary Art. He has had solo exhibitions in, amongst other venues, Massachusetts Museum of Contemporary Art, Musee d?Art Contemporaine, Toulouse and the Kunsthalle Fri-Art, Freiburg. He recently designed the sets for the performance of Damnation Road (with Miguel Gutierrez and the Powerful People) at The Kitchen, New York.

For further information or images, please contact the gallery.

---
John Lurie

"Bear Surprise"

Watercolor and oil pastel on paper

16 x 12 inches : 40.6 x 30.5 cm

| | |
| --- | --- |
| John Lurie | |

---

January 14 ? February 26, 2005
Reception for the artist: Friday, January 14, 2005
Hours: Tuesday-Saturday 12-6 PM or by appointment

(Click for images, directions)

Roebling Hall is extremely pleased to present an exhibition of works on paper by visionary artist John Lurie.

For over 30 years, Lurie has been drawing and painting yet only recently has he chosen to exhibit. Once again, Lurie brings his own genuine and soulful touch to the world, combining a stylistic naïveté with incisive, wry humor.

John Lurie?s drawings and paintings express a disarming mixture of corrosive wit, raw emotion and unblemished sensitivity. His drawings bear the mark of an outsider, a quality present throughout his idiosyncratic career, whether in music, acting or the countless film scores he has written. To quote the artist: ?I like to draw and paint. It is a river to me. I am not an Indian.?

Born in Minneapolis, Minnesota in 1952, John Lurie moved to New York in 1976. During this time, he formed the musical group the Lounge Lizards. In the mid-80's, he scored and starred in the cult classics "Stranger Than Paradise" and "Down By Law." He has scored countless films and was nominated for a Grammy for "Get Shorty." In the late 90's, he directed and acted in "Fishing With John," his own TV series on the Independent Film Channel, which has been described as "Jacques Cousteau on LSD."

John Lurie has exhibited his art in the United States and Europe with shows at Galerie Daniel Blau in Munich, Germany and Anton Kern Gallery in New York. The Museum of Modern Art recently acquired five drawings for the permanent collection.

For further information or images, please contact the gallery at or visit roeblinghall.com.


---
Kysa Johnson

| | |
| --- | --- |
| Kysa Johnson | |

---

January 7? February 14, 2005
Opening Reception: Friday, January7, 7-10 pm
Hours: Monday-Friday 12-6 PM or by appointment

Roebling Hall is extremely pleased to present the first New York solo exhibition of the paintings and drawings of Kysa Johnson.

Drawing from scientific sources and theories, such as string theory and the mapping of the subatomic decay of particles, Kysa Johnson creates explosive abstract tableaux, dense with intricate mark making. The various forms and marks that Johnson creates correspond to either microscopic representations of subatomic decay patterns and the known forms of diseases, or they depict macroscopic renderings of the mapping of the known universe.

Johnson?s paintings engage in the many forms of the very essence of life, ranging from the elemental bits of matter that form the world around us to the conceptual ideas that we form about our universe. Effectively, her work addresses both the smallest and largest possible representations of reality. She also seeks out the beauty and complexity found in the most brutal and infectious diseases such as whooping cough and tuberculosis. Johnson?s visual explorations into the realm of science and theory reveal the depth of complexity, beauty and interconnectedness of our natural world.

In a new series, Johnson combines art historical references to paintings of the Immaculate Conception with the drawn forms of bacteria and other life forms that reproduce asexually. In one example, Blow Up #43 (the asexual reproduction of yeast after Juan de Valdes Leal), Johnson references the painting The Immaculate Conception of the Virgin, with Two Donors (c. 1661) by Valdes Leal from the National Gallery in London, by appropriating Leal?s composition for her drawing of the asexual reproduction of yeast. By fusing these two seemingly discordant subjects, Johnson humorously plays with the underpinnings of both religion and life while linking them to a long history of artistic representation.

In the fall of 2004, Kysa Johnson had a solo exhibition with the National Academy of Sciences in Washington, DC. In 2000 she was commissioned to create a permanent installation of six paintings for the concourse level in The Empire State Building. She has exhibited in, amongst other venues, Transmission Gallery, Glasgow, The Royal Scottish Academy in Edinburgh, Scotland, The Mackintosh Gallery, Glasgow School of Art, Glasgow, Martin Art Gallery, Muhlenberg College, Allentown PA, DUMBO Art Center, Brooklyn, NY.


---
Nelson Leirner

Nelson Leirner
N.LEIRNER - 1999+5

Reception: Thursday, October 21, 6-8 PM
October 21 ? November 27, 2004

Roebling Hall is extremely pleased to present an exhibition of the renowned Brazilian conceptual artist Nelson Leirner.

Nelson Leirner throughout his forty plus years of artistic activity has continually produced visually explosive works that experiment and explore the possibilities within a socially conscious conceptualism. Making use of a wide array of materials ranging from agglomerations of ready-made objects to imagery loaded with historical weight and significance within a popular consciousness, Leirner creates dynamic sculptural and painterly objects that cleverly comment on the expansion of mass culture in Brazil and by associative analogy the global community.

For his North American gallery debut, Leirner presents as a centerpiece to the exhibition a giant sculptural installation titled, Futebol (Soccer). Amassing together hundreds of figurines into a configuration of the most widely diffused sporting showdown, Leirner pits two teams of little maneki neko (lucky cat) ceramics - the type common to East Asian communities in any international city - that face off against each other on a soccer stadium field. The throngs of spectators that crowd the stands are made up of religious and military figurines that run the cultural gamut from Saints to Buddhas and Indian chiefs to Roman cavalry.

In a series of painterly objects, Leirner includes works from his sticker paintings, which employ as a medium the mass-produced stickers from all facets of entertainment culture. Thousands of stickers of cartoon characters from Disney and Warner Bros. share the ground with those from Japanese anime such as Pokemon. In works such as the world map, Leirner skewers first world economic imperialism by his placement of happy Mickey Mouse stickers across the United States and Europe while other less developed countries across the globe are covered with skulls.

Nelson Leirner is one of the most critically acclaimed artists working in Brazil. He has been exhibiting on the Brazilian and international scene since the early 1960s. His work has appeared in numerous Sao Paolo Biennials and he represented Brazil in the 1999 Venice Biennial. He has exhibited in, among other venues, Grey Art Gallery (New York), Museu de Arte Moderna de Sao Paolo, Museé d?Art Moderne de la Ville de Paris, Museu de Arte Moderna do Rio de Janeiro, Brazilian-American Institute (Washington D.C.), and Galeria Brito Cimino.

Leirner will be present for the opening of the exhibition. For further information or images, please contact the gallery at or roeblinghall.com.

Roebling Hall 390 Wythe Avenue, Brooklyn 11211
Paul Campbell September 24 ? October 18, 2004
Doug Young October 29 ? November 29, 2004

Satellite® 94 Prince Street, New York 10012
Melanie Baker September 29 ? October 23, 2004
Courtney Smith October 27 ? November 27, 2004


---

DOUG YOUNG
The House of Dark Hours

The House of Dark Hours
DOUG YOUNG
Opening reception Friday, October 29
October 29 ? November 22, 2004
Roebling Hall is proud to announce The House of Dark Hours, an exhibition of work by New York artist Doug Young. Doug Young revels in the low-end aesthetic of haunted houses, tent revivals, magic shows, community plays, model kits, fortune tellers, and séances. His exhibition at Roebling Hall wallows in the spirit world, including attractions such as a self-portrait of the artist as a corpse.
When the viewers walk through the installation, they are first confronted by And They Came from Beyond, a lonely tree rustling in the howling wind, and it quickly becomes apparent that as they look at the work something in it (the ?they? in the title) is looking back at them. Elsewhere, in a Pietà-like composition a ghostly figure mourns someone ? another ghostly figure ? at his deathbed. The Mirror From My Front Hall holds a respite for some, and a shocking surprise for an unlucky few. The Sad Death of Doug Young features the corpse of the artist as it lies abandoned in the living room floor, his uneasy spirit leaving it as the day turns to night. And in what might be the centerpiece of the show, the aptly named The Scary House is dramatically lit by startling lightning as The House?s Center reveals what happens in the eerie mansion?s heart.
?The House of Dark Hours? reveals a bit of the conjurer in Doug Young. While the humor in the work?s conception is apparent, there is something truly earnest in its realization. As he says, ?the goal is not necessarily to make art, but to live life. The life of an idea-mad enthusiast who searches for the fundamentally big forces out there, and who creates a more than ordinary existence.?
Doug Young has exhibited widely in New York and Chicago. In 2001 he was awarded the Guinness Book World Record for the longest non-stop banjo performance in history?24 hours total.
---

Psyche?s Complex

SATELLITE® - a division of ROEBLINGHALL
94 Prince Street (on the corner of Mercer)

Tel Fax
roeblinghall.com

Psyche?s Complex
COURTNEY SMITH
Reception Wednesday, October 27, 7-9 PM
Hours: Wednesday, Thursday, Friday and Saturday 12-6 PM
October 27 ? December 11, 2004
SATELLITE is extremely pleased to present Psyche?s Complex, an exhibition of a large, multi-phase, transformable sculpture by Courtney Smith.
For her second solo exhibition with Roebling Hall, Courtney Smith presents Psichê Complexo, an intricate sculptural transformation of finely crafted Brazilian furniture from the early 20th Century. Continuing her exploration of deconstructing and reconstructing materials that already exist, in Psichê Complexo, Smith - drawn to the inherent hybridized, even bastardized, forms of Brazilian design that mix art deco and art nouveau design elements with fine craftsmanship and beautiful woods ? exploits this dichotomy between the beauty and impurity of the fine but authorless furniture. Smith begins by cutting an armoire, vanity table, stool and two bedside tables; she then reassembles the elements using exposed hinges that contrast starkly with the fine artisan furniture. The hinging system allows the sculpture to be manipulated and reconfigured into many diverse forms, ranging from a self-contained wardrobe to the entire contents of a dressing room.
Playing off of the super feminin nature of the furniture, Smith enhances these qualities while simultaneously morphing them at times through the position of the elements and by exposing the very masculine hardware. Psichê Complexo is both a conceptually metaphorical examination of the complexity of the mind and an investigation of sculptural possibilities through physical transformation. Smith, through her process of deconstruction and reconstruction takes one body and turns it into a space.
Courtney Smith has exhibited in, among other venues, Museo de Arte Moderna São Paulo, Museu de Arte Moderna Rio de Janeiro, Liverpool Biennial of Contemporary Art, Museo de Bellas Artes Buenas Aires, Centro de Arte Contemporaneo Mexico D.F., Museu de Arte Moderna Salvador, Centro Cultural Banco do Brasil (São Paulo), Culturgest (Lisbon), Galeria Fortes Vilaça (São Paulo), and will be showing at Galeria Vermelho (São Paulo) in 2005.
Roebling Hall 606 West 26th Street, New York 10001
Nelson Leirner October 23 ? November 27
Roebling Hall 390 Wythe Avenue, Brooklyn 11211
Doug Young October 29 ? November 22, 2004
For further information or images, please contact the gallery or .

---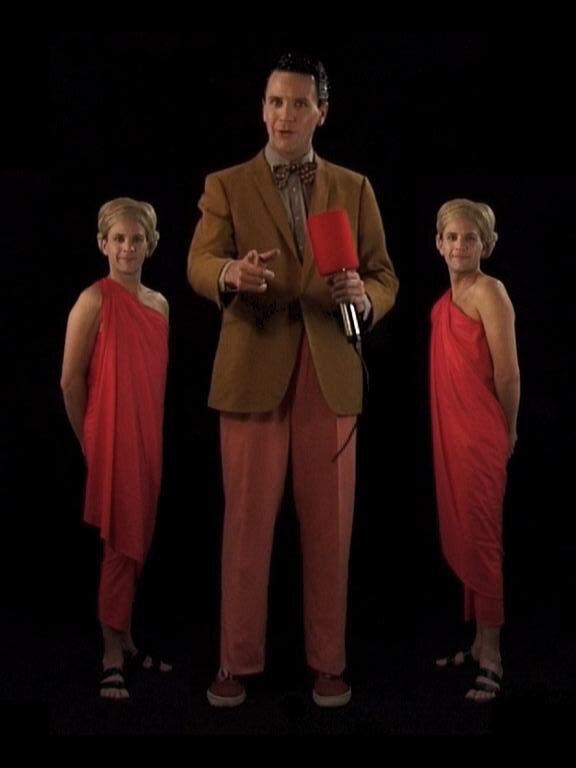 Primetime
Bjorn Melhus
Reception Wednesday, September 15, 6-9 PM
September 16 ? October 16, 2004

Roebling Hall is extremely pleased to inaugurate its new Chelsea space with the first American showing of Primetime, a massive video installation by the German-Norwegian artist Bjorn Melhus.
Composed of twenty-nine wall-mounted monitors, a pillar of another five large monitors and a large projection, Primetime floods the gallery with a rapid assault of images, washes of color and a barrage of audio snippets. Drawing from the Jerry Springer Show, the consummate daytime television talk show, Melhus weaves together a mix of sound bites and audio clips appropriated from Springer and others with a number of characters, all portrayed by the artist himself. His layering of bizarre, unsettling and humorous dialogue and imagery avoids any definite narrative, yet builds in suspense and density until the climatic and tragic demise of the weirdly magnetic character of Melhus as an androgynous hula dancer with an oversized bobble head.
The enigmatic spectacle of Primetime draws one into a shocking realm that vacillates between attraction and repulsion. The rhythmic cuts and visual fireworks fascinate, while the startling shouts of phrases like ?I?m having sex with my father!? create a tension that draws the viewer into uncomfortable territory. With a dark sense of humor, Melhus exposes a raw, television-overloaded, schizophrenic contemporary collective unconscious.
Melhus? work has been recently featured in The American Effect at the Whitney Museum of American Art, and the Istanbul Biennial. He also recently had a large-scale solo exhibition at FACT, the Foundation for Art and Creative Technology in Liverpool.
Bjorn Melhus has exhibited his work in, among other venues, The New Museum of Contemporary Art, Long Beach Museum of Art, Kunsthalle Bremen, Museum Ludwig Cologne, Serpentine Gallery London, Kunsthalle Nürnberg, Sprengel Museum Hanover, and The Goethe-Institute New York.
Roebling Hall 390 Wythe Avenue, Brooklyn 11211
Paul Campbell September 24 ? October 18, 2004
Satellite® 94 Prince Street, New York 10012
Moises Saman through September 25, 2004

---

Projection Series

Projection Series
Paul Campbell
September 24 ? October 18, 2004
Reception Friday, September 24, 6-9 PM
Hours: Monday-Friday 12-6 PM or by appointment
Roebling Hall is extremely proud to present ?Projection Series,? a new solo exhibition of the work of painter Paul Campbell.
In a bold new step in his explorations into alternative ways of mark-making, Campbell adds a new layer to his quirky, unusual processes. Rather than painting directly on his canvases with unorthodox tools such as motorized cars and toy robots as he has in previous series (such as the ?Imperfect Systems? and ?Remote Control? paintings), Campbell now begins by making those initial marks on paper, then enlarges selections from those drawings by carefully, painstakingly painting what was initially fairly haphazard.
There is a remarkable vibrancy to Campbell?s new paintings, bringing to mind a myriad of associations, from explosions to weather maps, and encompassing references ranging from Roy Lichtenstein?s ?Brushstrokes? series to Japanese animation and skateboarding graphics. The works of course also continue Campbell?s tweaking of the conventions of High Modernist abstraction, complicating the traditional interpretation of gesture and the artist?s hand by delicately painting what are essentially mechanical actions, and then collapsing our ideas of what is accidental and what is calculated.
Paul Campbell?s work has been included in exhibitions such as Postmark: An Abstract Effect at Site Santa Fe, NM, Metro-New York at the Schweinfurth Memorial Art Center, NY, and New Work at the Cathedral of St. John the Divine, NY. He has also exhibited at the Rose Art Museum, the Danforth Art Museum, and the Brooklyn Museum of Art, among other venues.
Roebling Hall, 606 West 26th Street, New York 10001
Bjørn Melhus Primetime September 16 ? October 16, 2004
Satellite®, 94 Prince Street, New York 10012
Melanie Baker Hiding the Elephant September 29 ? October 23, 2004

---
Bush League
Melanie Baker - Dan Ford - Joan Linder - Laura Parnes
Jane Benson - Wayne Gonzales - Bjørn Melhus - Michael St. John
Anne Deleporte - Deborah Grant - Ivan Navarro - Moises Saman
Christoph Draeger - Eric Heist - David Opdyke - Guy Richards Smit
BUSH LEAGUE
Melanie Baker Dan Ford Joan Linder Laura Parnes
Jane Benson Wayne Gonzales Bjørn Melhus Michael St. John
Anne Deleporte Deborah Grant Ivan Navarro Moises Saman
Christoph Draeger Eric Heist David Opdyke Guy Richards Smit
Reception Friday, July 9, 7-10 PM
Hours: Friday, Saturday, Sunday, Monday 12-6 PM
By appointment in August
July 9 ? September 6, 2004
Roebling Hall is extremely pleased to present Bush League, an exhibition of works by 16 artists who step up to the plate and take a cut at ?President? Bush & Company.
George W. Bush, 43rd President of the United States of America, has polarized the country, perhaps more than any other president in history. His policies and those implemented by his closely knit group of Neo-Con advisors and cabinet members have had a devastating effect on the United States, ranging from a floundering economy to a dangerously decaying perception of America abroad. The reverberations of this president?s actions continue to ripple out into all facets of American society, including contemporary art, where more and more artists have been making overtly political work to express their displeasure and fear of the current administration. Bush League brings together work by a selection of artists that take on the image and ideas put forward by President Bush and his cadre of colleagues - Cheney, Rumsfeld, Ashcroft and Rice - that make up this bush league team.
In works that range in media from painting, drawing, sculpture, video and sound pieces, these artists play with both the image and actions of President Bush in various ways that span from outright mockery and parody to much darker and serious interpretations both direct and oblique. The President and his public image is the subject of works by Melanie Baker, Wayne Gonzales and Joan Linder. In large ominously dark charcoal drawings, Baker zooms in on the loaded gestures and silent communication between the Attorney General and the President. Gonzales also makes use of the public image of these figures and others by employing images from newspapers and other sources that he then manipulates digitally and reworks by hand using a process of layering bendy screens and powdered graphite over a metallic ground. The resulting drawings portray a frighteningly direct and coolly stylized presence that is both dark and shimmering like the blade of a knife. In contrast Linder exposes the president and crew in humorous drawings that show them caught with their pants down, a direct and hilarious interpretation of the current administrations debilitating gamut of using false and unsubstantiated information and intelligence to promote the war against Iraq.
Other artists such as Christoph Draeger and Moises Saman use very real and serious images to reveal the terrible events of the recent past since Bush became president. Draeger creates on his signature puzzle pieces, using the loaded image of the remains of the World Trade Center, while Saman shows a horrifying portrait of a bombing victim from the American air raids on Baghdad. Also confronting serious and frightening policies of the president is Ivan Navarro, who presents a sculpture titled You Sit, You Die which focuses on the issue of the death penalty, in particular that of Florida where Gov. Jeb Bush, the president?s brother wields power. Other works such as Michael St. John?s collaged paintings show the expansive influence of Bush?s control of the media and mainstream perception. While Bjorn Melhus fashions a catchy pop song out the frightening and overtly arrogant proclamations of Secretary of Defense Donald Rumsfeld.
The exhibition will continue through the beginning of September as a form of protest against the Republican National Convention, which will be held in New York from August 30 ? September 2.
For further information or images, please contact the gallery.

---

Reception Friday, May 21, 7-10 PM
Hours for the exhibition:
Friday, Saturday, Sunday and Monday 12-6 PM
May 21 - June 21
Roebling Hall is extremely pleased to present ?Monuments? for D. Flavin by Iván Navarro.
Appropriating the signature materials associated with Dan Flavin, Navarro builds visually dynamic, radiant structures such as tables and chairs with fluorescent lights. In a nod to his precursor, Navarro titles this exhibition ?Monuments? for D. Flavin, after the late artist?s seminal ?Monuments? to V. Tatlin (1964-1990), itself an homage to another precursor. In contrast to Flavin, Navarro?s interests reach beyond the minimalist tenets of formal and material concerns, engaging the perception of the viewer and revealing social and political content behind the misleadingly neutral veneer of formalism.
As Navarro states in his remarks on the ?Monuments,? also a modified appropriation of remarks by Flavin made in 1965:
Thus far, I have made a considered attempt to poise hot and silent electric light in crucial concert point to point, line by line and otherwise in the box that is a room within the viewers that interact with it. This dramatic decoration has been founded in the young tradition of a plastic revolution which gripped American art only forty years ago. My joy is to try to build from that incomplete experience.
Navarro plays with both the immediate seduction of formalism and the underlying issues it tends to obscure. Joy Division (2004)?a seductively formal red structure of burning red fluorescents topped with glass, named after Nazi concentration camp brothels?is immediately recognizable as a table of minimalist design, but only after further contemplation does one notice the support structure takes the haunting shape of a swastika. Homeless Lamp (2004), a fluorescent supermarket shopping cart, at first seems to be a witty Pop Art reference, but the title reveals different connotations for that object. This work and others such as Blue Electric Chair (2004) incite an underlying sense of fear and apprehension that lingers beneath the clean lines and radiant glow of the fluorescent bulbs.
Iván Navarro has exhibited in, among other venues, Museo de la Solidaridad Salvador Allende, Santiago (Chile), National Art Gallery, Kuala Lumpur (Malaysia), Hartell Gallery, Cornell University (New York), Gasworks studios, London (UK), Museo de Arte Moderno de Guadalajara (Mexico), Museo Nacional de Arte, Lima (Perú), Museo Nacional de Bellas Artes, Santiago (Chile). Current and upcoming projects include: ?Terrorvision? at Exit Art (New York), La Biennale Adriatica di Arti Nuove (Italy), a project room at the Jersey City Museum (New Jersey), Asosiassione Prometeo (Italy), and ?Departures from Common Things: Emerging Paths, Chile?, Las Ataranzas, Valencia (Spain).

---


Reception Friday, April 23, 7-9 PM
Hours for the exhibition:
Friday, Saturday, Sunday and Monday 12-6 PM
April 24 - May 17
Roebling Hall is extremely pleased to present "INSIDE 89 SECONDS AT ALCÁZAR," its first exhibition of the video and photo based work of Eve Sussman and the Rufus Corporation. An artistic complement to Sussman's fantastically poetic video, 89 Seconds at Alcázar-presently on view at the Whitney Biennial-the current gallery exhibition elegantly explores the elaborately layered fact and fiction inherent in what the artist has called her "cinema verité costume choreography."
Featuring Sussman's still and moving image improvisations on the theme of Diego Velázquez's Las Meninas, the exhibition will include photographs from the production by collaborating photographers Bobby Neel Adams and Benedikt Partenheimer, flat screen 'moving painting' videos, and "The Making of 89 seconds?", a Super 8 film and video journal documenting the development of the project.
"INSIDE 89 SECONDS AT ALCÁZAR" presents just a small part of the intense activity that surrounds this artist's recent spectacular project. A set of captured moments in a fluid choreography of movements that includes actors, photo and video cameras, and especially takes into account the point of view of the viewers themselves, Sussman's work engages centuries old questions of perception and artistic creation with some of the world's most up to date technology.
Starting with a set built inside a garage space in Williamsburg, Brooklyn, as well as an intensely researched Baroque wardrobe by costume designer Karen Young, Sussman and actors Jeff Wood, Helen Pickett , Walter Sipser, nine-year-old Sophie Zamchick and the rest of the cast worked with choreographer Claudia de Serpa Soares, Director of Photography Jeff Blauvelt and Steadicam operator Sergei Franklin to bring the drama of 89 seconds at Alcázar to life. An immensely difficult and intricate riff on a single painting supposedly representing a simple snapshot of the world, "INSIDE 89 SECONDS AT ALCÁZAR" provides a peek behind the scenes of the densest of artistic processes. Hers, that is, that of painters like Velazquez and those of countless, important others.
Eve Sussman has exhibited her highly innovative work at, among other venues, The American Academy in Rome, the V International Istanbul Biennial and the Sculpture Center. Her work, the 10 minute video "89 Seconds At The Alcazar," which premiered at the Whitney Museum, has also been seen at the University of Hertfordshire's Margaret Harvey Gallery (U.K.) and will be exhibited at the Centro Galego de Arte Contemporaneo (Spain) in June of 2004.
The creation of "89 seconds at Alcazar" has been supported by HD Cinema, the New York State Council on the Arts, Smack Mellon Studios, Dan Wurtzel Studios, Panasonic, The University of Hertfordshire and Digital Society Computor Center Inc.
---
---
Previous Exhibitions
SEBASTIAAN BREMER
Reception Wednesday, March 3, 7-10 PM
Hours: Wednesday, Thursday, Friday and Saturday 12-6 PM
March 3 - April 3, 2004
Satellite is extremely pleased to present Roebling Hall?s third solo exhibition of new works by Sebastiaan Bremer, titled ?Seething, Lying And Other Works.?
Continuing to push the parameters and depths of his unique hybrid of photography and drawing, Sebastiaan Bremer has assembled diverse works for this exhibition that demonstrate the range and richness of his process.
Beginning with snapshots of family, friends, vacations and locations from early childhood, Bremer rephotographs his images, printing them on an enlarged scale that often blur and distort their original lineaments. Bremer then layers colored dyes over the surfaces of these second generation photographs, at times obscuring the original image partially or even totally. After preparing this ground, Bremer draws on top of the photographs with colored ink pens, employing miniscule dot patterns that range over the surface of the images in harmonious and conflicting patterns.
At times, the dot drawings evolve into image-laden labyrinths from which landscapes, interiors, faces, fantastical animals and other imagery unfold. These scenes are Bremer?s stream of consciousness voice, a non-hierarchical narrative that moves in and out of time past, present and future. Other times, the dots undulate in abstract patterns, draping over the photographic image like thin, haunting veils of coalescing thought.
Each of Sebastiaan Bremer?s works possesses a powerful presence borne out of his signature use of drawing and photography. From a distance, sometimes the photographic image wins out. But up close, a series of diaphanous, meandering universes appear, intricate, frankly beautiful and always suggestive of mysterious worlds at once present and just beyond our reach.
Sebastiaan Bremer has exhibited in, among other venues, The Victoria and Albert Museum (London), The University Art Museum (Albany), Barbara Thumm Gallery (Berlin), Air de Paris (Paris), Mia Sundberg Gallery (Stockholm) and Ybakatu Gallery (Curitiba, Brazil). His work will appear this spring at, among other venues, The Brooklyn Museum, the Southeastern Center for Contemporary Art and P.S.1 Contemporary Art Center. A full-color catalog of his work has just been issued by Thumm & Kolbe Verlag.

---

Reception Friday, Feb. 20th 7-10 pm
Show runs from Feb. 21st - March 22nd.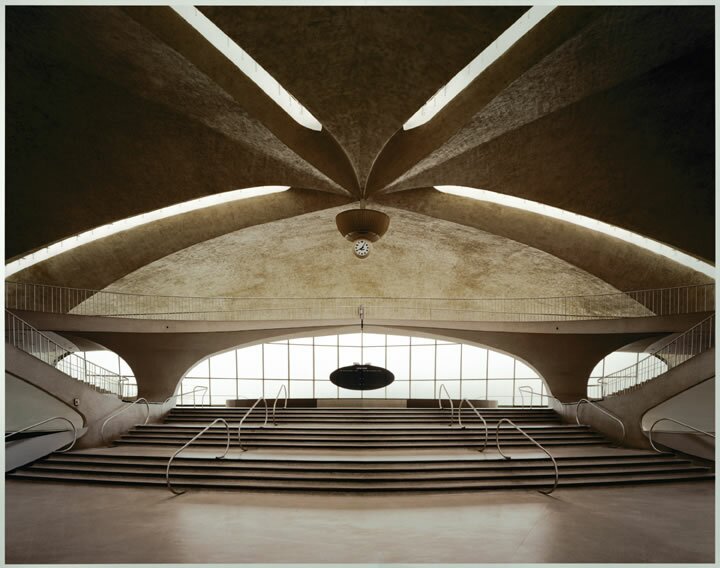 ---
Kenn Bass

at

Jane Benson

at
---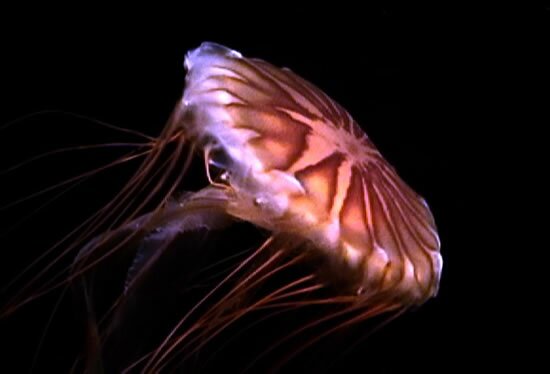 Reception Friday, January 9, 7-9 PM
Hours for the Exhibition: Friday, Saturday, Sunday and Monday 12-6 PM
January 10 ? February 9
Roebling Hall is extremely pleased to present Kenn Bass? new exhibition of video and photography-based sculpture.
An artist who has long investigated the myriad connections between visual images and the highly equivocal act of remembering, Kenn Bass? newest set of works attempts to create and rescramble memory in search of an unretrievable set of associations lost somewhere, someplace, sometime between an uncertain past and an even less certain present.
Centered on three distinct sets of works, Bass? exhibition presents a single work of video, titled "Fugue," based on the 19th century affliction known as Dissociative Fugue, in which a subject would suddenly depart on a spontaneous trek leaving his former life and identity behind. Bass? video explores the phenomenon?some individuals traveled hundreds of miles, reverting to their former identities with no recall of their fugue activities?by presenting and then altering the ghost of memory through the positioning of the viewer?s body in the installation. A distinct but complementary installation of drawing machines also functions as an effort to inscribe memory onto the gallery walls, but with limited results. The pencils are confined to a restrained area of operation, like aphasic writing machines.
The largest installation in the gallery is a 11 x 18 x 10 foot greenhouse constructed out of wood and glass panels. Based loosely on the history of Civil War photographers who were forced after war?s end to sell their daguerrotypes as panes for greenhouses (with the subsequent fading of historical memory), Bass fills his structure with photographic images in various states of decay. Looking as if they had been exposed over time to the sun, the installation metaphorically acknowledges light?s life-giving and ultimately diminishing effects with regards to photography. Additionally, Bass outfits the greenhouse with a telegraph that incessantly taps out Morse Code against a pane of glass, as if trying to recover and retain the memory of the original images through a random transmission.
Kenn Bass has previously exhibited his work at, among other venues, White Columns, Southern Exposure (San Francisco) and Mercer Union (Toronto). His greenhouse installation will be featured in the upcoming exhibition ?Illuminations? at The Canadian Museum of Contemporary Art. This is his third solo exhibition at Roebling Hall.
---