"Preprioception"
at Roebling Hall, Nov 10 - Dec 4, 2000
NightFishers (2000)
Installation, Suspended Phosphorescent Q-Tips
For Immediate Release

Roebling Hall is pleased to announce "PREPRIOCEPTION," the interactive, highly experiential solo exhibition of the subtle, delicate,
scientifically-inspired work of artist SHEILA MOSS.

PREPRIOCEPTION is defined as the sense that allows us to become aware of our surroundings through the touch and pressure sensations originating in the skin and muscles. Integrated with visual and motor input from the brain and the sense of equilibrium based in the inner ear, PREPRIOCEPTION works in tandem with all the other senses to recognize bodies in the world.

Often referred to as "our sixth sense," PREPRIOCEPTION is allegorized in the work of SHEILA MOSS through carefully calibrated, finely wrought environments and works that explore the very act of sensing. Inspired by neurological functions, MOSS uses elements such as scale, light, atmospheric nearness and distance to create large installations composed of small, detailed components.

One such installation, "Nebula," amplifies the tiny shape of the human cochlea or inner ear as transparent flower portraits of renown scientists and mathematicians. Another striking environment, "Night Fishers" is composed of thousands of strung Q-tips, each dipped in phosphorescent paint. Conforming an organic labyrinth for the viewer to navigate, "Night Fishers" connects the viewer's movements with the sway of light, like a swimmer setting off phosphorescent particles in a fluid sea.

Also including works like "Salt Deposit," a large glass ceiling of dried salt water crystallizations, wax models of the inner cochlea and her precisely rendered "Marrow Drawings," MOSS' works explore the patterns of mysterious natural phenomena with an inquisitive frame of mind that is equal parts scientific and philosophical. What we cannot always see, SHEILA MOSS' fine-tuned artistic investigations suggest, can indeed determine what we claim to know.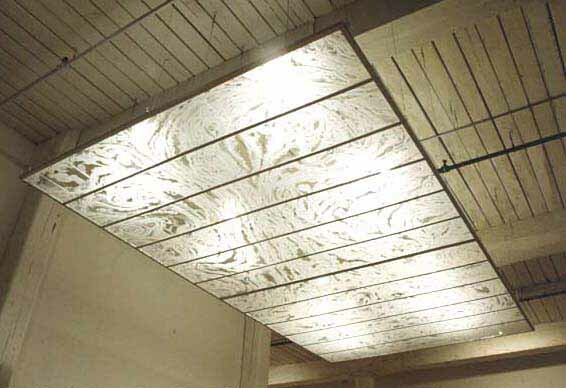 Salt Deposit(2000)
Salt Deposit, Glass, Aluminum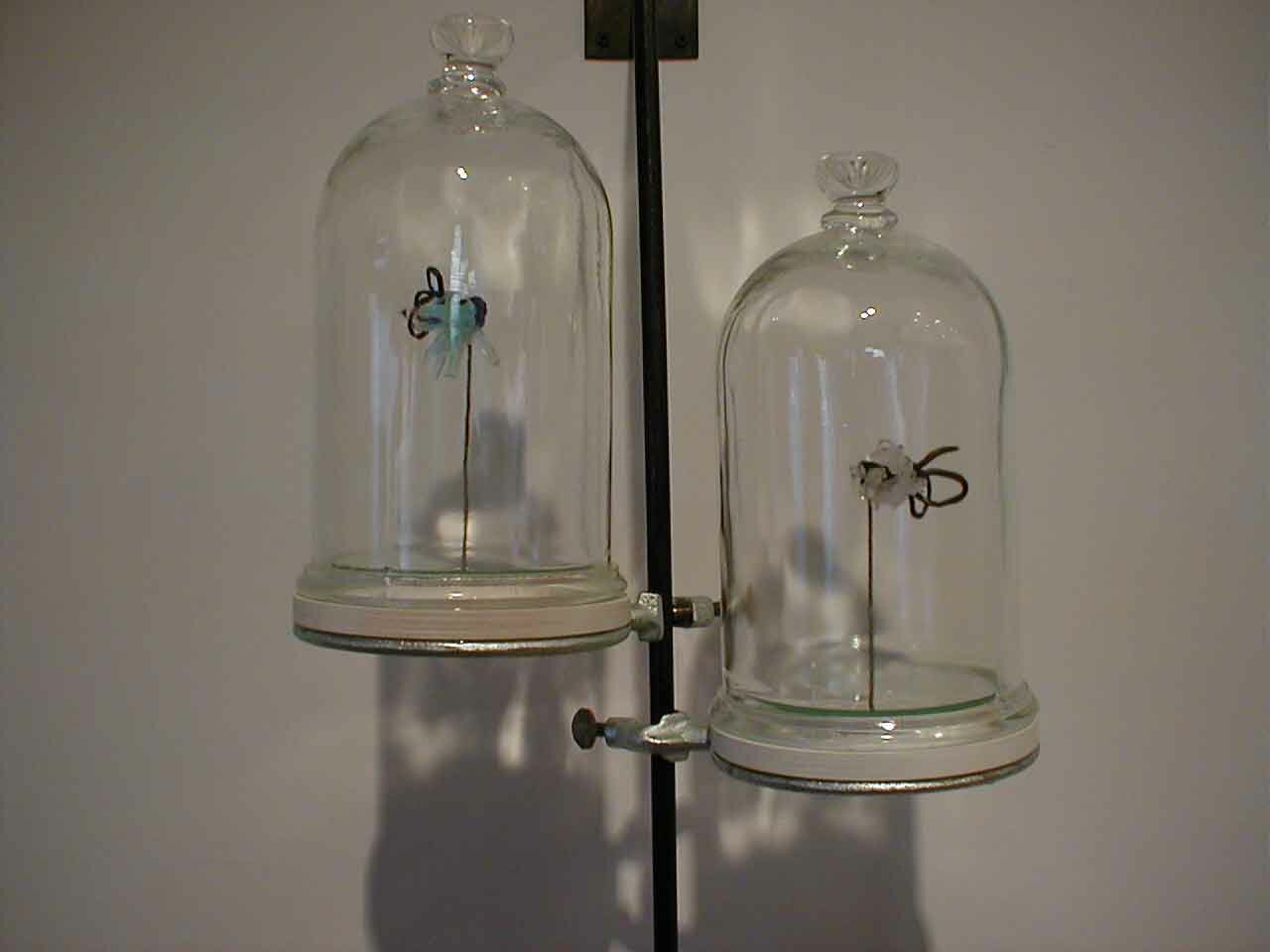 Inner Ear Crystal (2000)
wax, crystals, wood, steel, bell jars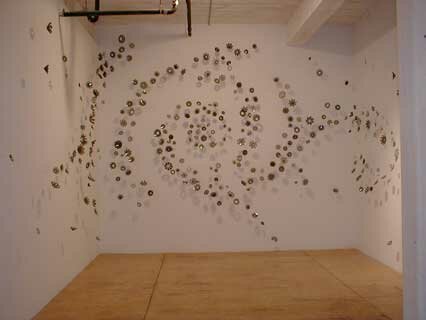 Nebula (2000)
photocopies on acetate, wire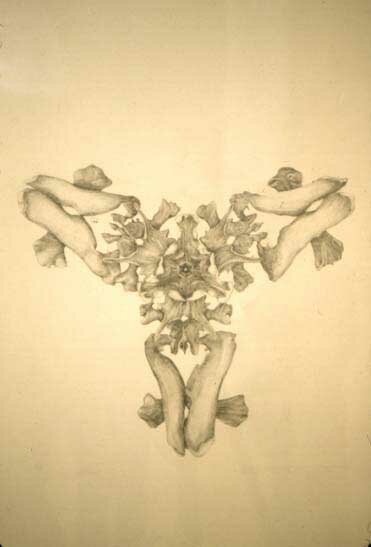 Marrow Dwawing (2000)
Pencil on Paper